I had the most amazing day yesterday photographing some
young Moms at the Youville Centre
. I shot a press conference for the folks at The Youth Services Bureau a month or so ago at the Centre, and I wanted to go back and offer myself up to shoot some Christmas portraits for these wonderful and deserving young moms.
It was truly an enriching gift for my own heart.
The
Youville Centre
helps adolescent mothers complete their high school education as well as receive a wide range of other assistance, including crisis intervention and counseling. These young Moms can get this much needed assistance and guidance while the Centre's on-site daycare provides stable and nurturing care for their children.
Amazing young Moms and a fantastic group of people helping them!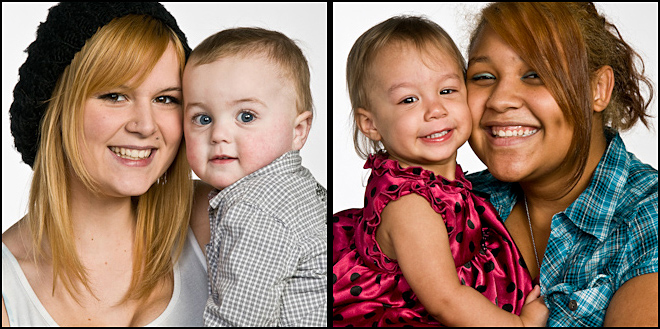 © Dwayne Brown